Exciting News!
Students can now take AR test from home. Just click here to begin testing.
Welcome back!
We are excited to start a new year in the library. Our Read 20 program has a new name this year: "Readers Are Leaders". The Readers Are Leaders program will begin on Friday, Aug. 5th. Calendars will be sent home Parent Night or on Friday, Aug. 5th. Everyone needs to read everyday.
The AR (Accelerated Reader) theme for this year is the Olympics! Each teacher has chosen a country that participates in the Olympic games. The library is Brazil, the host country for the 2016 Summer Olympics.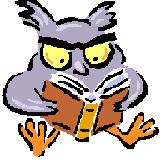 Parents, you can keep up with your child's / children's AR with AR Home Connect. Sign up and the program will let you know what your child has tested on that day along with the score.
Want to see the Snow Frenzy in the Library?
Click the various snowflakes to see our snowball adventure!