---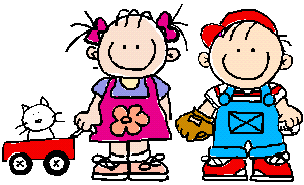 I grew up in the Taylor community and attended Taylor during my elementary school years. Then went on to Trewhitt Junior High School (which is now Lake Forest Middle School), and then on to Bradley High School.
I have two wonderful children: Alex 19 and Whitney 16. Alex is a sophomore at Tennessee Tech in Cookville, TN and Whitney is a junior at Walker Valley High School.
We also have six cats: Patches, Frisky, Ghost, SunDay, Jacob, and Little Bit. Cats are my FAVORITE animal.
My favorite pastime is to read a book. Some of my favorite authors are: Ronald Dahl, Terry Goodkind, John Flanagan, Franklin W. Dixon, and Mercedes Lackey. The genres I enjoy the most are fantasy and some science fiction.
I love to play basketball and soccer. I am learning the game of golf so that I can play some with my daughter, who is on the Walker Valley golf team.
During the football season, you can find me at the Walker Valley games helping with the band.